MUSIC LESSONS · INSTRUMENT SALES & RENTALS
THE MUSIC TREE SCHOOL OF MUSIC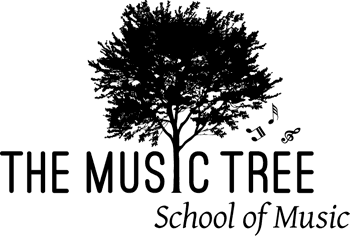 voice, piano
​
Katelyn Baker is a classically trained vocalist, but her true calling is music education. By creating a highly inclusive learning environment, where students with a range of abilities and learning styles feel comfortable and confident taking risks, she enables them to perform both beautifully and technically. She believes that each person has the possibility of transforming and developing as musicians - regardless of their starting point. She loves helping her students reach their musical goals through individualized one-on-one instruction and tailoring repertoires that appeal to them while helping address and resolve their technical deficiencies.

Katelyn's musical family of educators first sparked her love of music. She was singing before she could talk and began piano lessons at the age of 6. Throughout her schooling she surrounded herself with music and eagerly took private lessons, sang in choirs, and performed in recitals. Though, it was not until she started teaching private piano lessons in high school that she realized her true passion was imparting her love and knowledge of music with others. Katelyn received a full ride scholarship to the University of Tulsa's School of Music and graduated with a Bachelor's of Music Education with an emphasis in voice. She has served as a choir director, taught general music, choral ensembles, fine arts, and musical theatre, and has 5 years of private voice and piano teaching experience. Katelyn spent the last 5 years performing as the alto sectional leader in the Tulsa Chorale led by Dr. Tim Sharp, the Executive Director of the American Choral Directors Association. She has performed in concerts in coordination with the Tulsa Symphony Orchestra and renowned performers and conductors, such as Eric Whitacre, James Bagwell, and Anthony Parnther.

Katelyn has just recently made the long journey of moving halfway across the country from Tulsa, Oklahoma. When not teaching music, you can find her traveling, reading, singing, hiking, or playing the ukulele.