MUSIC LESSONS · INSTRUMENT SALES & RENTALS
THE MUSIC TREE SCHOOL OF MUSIC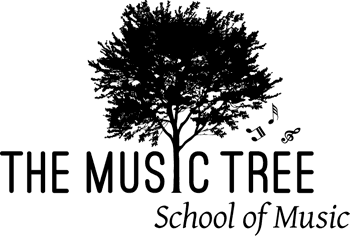 Group classes, recitals, student/instructor performances
• 11/19 Special Teacher Concert @ 6:30pm
Online streamed live via YouTube
• 12/4 Winter Recital all day!
Online streamed live via YouTube
Check in on every hour for a new live stream
- OUTDOOR CONCERTS - Currently online!
On the last Friday of every month, come see students and teachers perform together! Bring a chair and enjoy the fun! Concerts start at 6:30pm.
​
Located just outside The Music Tree.
​
Contact school in case of rain.
- STRING ENSEMBLE - currently on hiatus
Calling all violin, viola and cello players!!!
​
Come join our string class to learn improv, classical and even pop songs in a fun environment!
​
Typically, 8-10 week semesters - class will culminate with a performance
- GROUP UKULELE CLASS - currently on hiatus
CURRENT CLASSES:
​
For all skill levels.
Join our group ukulele instructor, Johnny, for a fun hour of music-making in a group setting. Each student participates at his or her own level, and will learn new strumming patterns, chords, and melodies at each class. Typical classes cover 3-4 songs in depth.
​
Call or email to enroll now!!
$20 per class, billed monthly
Typically 10 week semesters
SATURDAYS 10:00AM - 10:30AM
INQUIRE ABOUT WEEKDAY CLASS
CURRENT CLASSES:
​
Saturday 2021 -
Winter Semester: 1/9 - 3/27 ONILNE
Spring Semester: 4/3 - 6/26 (no class 5/1) ONLINE
Summer Semester: 7/10 - 9/11 ONLINE
Fall Semester: 9/25 - 12/18 (no class 11/27) IN PERSON
​
Saturday 2022 -
TBA! Email us to be added to our contact list!
For infants through 5 year olds.
Bring the young child(ren) in your life to The Music Tree for an interactive 45-minute class of music and movement! Registration includes the semester's songbook and CD.
​
10-week semesters: $100; 12-week semesters: $120. (second student is half price)
New students can attend a trial class for free!