MUSIC LESSONS · INSTRUMENT SALES & RENTALS
THE MUSIC TREE SCHOOL OF MUSIC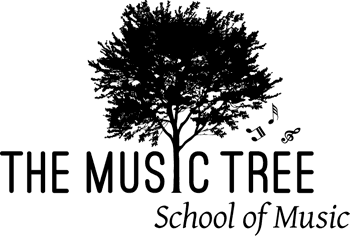 From an early age, I knew I wanted to play the piano. Once I began taking piano lessons at the age of seven, it became a lifelong study for me. I was always drawn to the notes on the pages. They pulled me in and captivated my attention. What happened when my fingers touched the keys to play those notes was magical to me. Having the ability to play a composer's work was a gift. I always felt in touch with history and the past and would imagine what a composer was thinking as they wrote the music. As a young girl, I have memories of my family calling me to leave the house to go somewhere, struggling to get me away from the piano.

"It's a great joy to pass along my knowledge and understanding of music to others. When I am told that a student "plays all the time, morning, noon and night", I feel so fortunate to be teaching someone with this energy and love for learning."

My family moved to Atlanta when I was twelve years old. A music professor at Kennesaw College was recommended, named Joseph Meeks. I began lessons with him at twelve and ended up returning to the college after high school to study music, earning my bachelor's degree in piano performance. This was a great accomplishment for me as well as an experience that I will always remember dearly.

I went on to earn a master's degree in education and taught in elementary schools for over a decade. I learned a great deal about childhood development through my teachings and studies. I had many tough yet wonderful experiences as a teacher in NYC. My first teaching position was working with emotionally challenged children on the Lower East Side of Manhattan. After that I found a job as the second grade/music teacher for a Catholic School in Harlem. There, I created my own music curriculum for grades Kindergarten-8, teaching note values and some music theory. I selected the music and played piano for the school's gospel choir too. It was a most rewarding experience. The students loved music so much and it was a great joy to share that with them. It was in New York that I began composing, recording and performing my own music.

When I moved to Richmond, I continued teaching at the elementary school level. Playing piano and singing with students was important because there was no music program at the school where I worked. I did learn from the constructivist approach to teaching/learning at this school and began to incorporate more thought-provoking questions into my private piano teaching method. When a student has a question, rather than answer it quickly, I might ask them to think more about it and try to figure it out for themselves. This allows students to take ownership of their learning and gain more confidence in problem solving. I began to notice myself asking more questions to students in order to guide them in discovering more meaning in the music. This has also helped me form the teaching approach that we use at The Music Tree.

In addition to teaching in schools, I have taught private piano lessons for over 25 years. I have composed, performed and professionally recorded my music. I have had the opportunity to perform at many different venues. I have always dreamed of opening a school for music that would open doors to the world that I have been so fortunate to discover. All of my experiences have culminated into an instruction format that has proven to be tremendously successful and rewarding. I now want to bring my experience and approach to teaching to more people.
Our philosophy is to inspire a lifelong love for learning music. The sky is the limit! Once our teachers begin lessons with their students, the journey begins. The student, with practice and dedication, can take their understanding and skill as far as they wish. We place a strong emphasis on learning to read music, but also encourage improvisation at all levels. We teach music reading in a fun way and work with students at their own individual pace, but also maintain high standards and expectations. Practice is required in order to progress. What students give and put into their musical studies is what they will get from them. We take learning music very seriously, but we never take the fun out of it!
Our vision is to provide a place for students, families, and friends to come to learn, listen to, and celebrate the joy of music. We envision many noncompetitive performances where students can play individually or in groups. We teach music in a fun way, where students can work on a variety of different genres of music during their lessons. We provide opportunities for musicians to come together with their instruments for practice and performance. We have great expectations that all of our students will continue to study and grow in their musical ability throughout their lifetimes. We envision a place where everyone who enters The Music Tree School is excited to learn something new, and that our teachers will be there to provide their expertise and knowledge in order to make this happen.