MUSIC LESSONS · INSTRUMENT SALES & RENTALS
THE MUSIC TREE SCHOOL OF MUSIC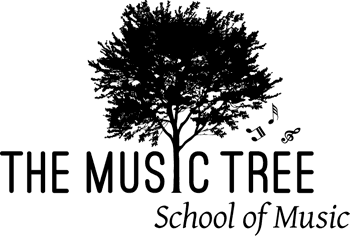 This is the 5th Year in a row The Music Tree has won Best of Richmond for Music Lessons. It's the only category that matters when you are looking to get the best music lessons possible and we are the only school that holds this distinction.
We take a personal approach to each individual student, our owners on ON-SITE at our school.

ALL lessons are private one-on-one instructions to make sure no student is left behind, and that advanced students are never held back.

We teach from the highest quality music studios, that allows for no distractions or interruptions.

We have our own facilities that have been designed and outfitted with lessons in mind and recently outfitted with the best anti-viral filtration systems in the country.

We also have available instruments and accessories that we have hand-picked for students and their lessons at prices that are below retail prices.
The time is now to sign up for String Ensemble!!

$240 total for 12-week semester


no credits for missed or cancelled classes



- Violin, Viola, Cello
- Ages 8-15 yrs
- Recommending at least 3 months experience

Welcome to The Music Tree, Richmond's premier school of music. We are a locally-owned, curriculum-based music school, offering private music lessons for all ages and experience levels. Our faculty members have both graduate and post-graduate degrees in music, and years of experience in performance and music education. We are one of the few schools in America that can trace our teaching lineage directly back to Ludwig van Beethoven and Clara Schumann.

We believe there should be joy in learning, and are creating a new standard in music education for Central Virginia by redefining the music learning experience. Our students are exposed to unconstrained musical exploration in a fun and engaging atmosphere, and are mentored by professionals who take a personal interest in providing the best lessons in the Richmond Metro area. Lessons are available in piano, voice, guitar and all orchestral and band instruments for every age and level of expertise.
We offer weekly private lessons for all instruments and voice, and all experience levels and musical styles.

Our beautiful, sunlit waiting lounge allows parents and friends to relax in comfort. Plenty of safe parking is always available.
​
ALL LESSONS ARE CURRENTLY HELD BOTH IN_PERSON AND ONLINE
GUITAR, BASS, BANJO & UKULELE
Music & Movement Classes for Infants, Toddlers, Preschoolers, and the Grownups Who Love Them
We are proud to offer weekly Music Together® classes for children (infants to 5 years old) and their caregivers.
MOST LOVED / BEST MUSIC SCHOOL IN RICHMOND
Hulafrog's Most Loved Music School award has been claimed by The Music Tree for the years 2018-2022.
​
The Music Tree has also been voted Best Music School in Richmond by Richmond Magazine from 2017 to 2021.
​
Along with these honors, the school has won several awards for best piano, guitar, and violin instructors.