MUSIC LESSONS · INSTRUMENT SALES & RENTALS
THE MUSIC TREE SCHOOL OF MUSIC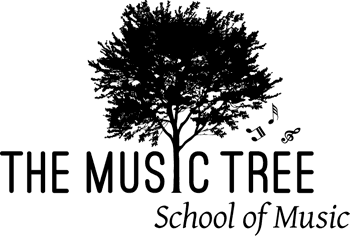 The Music Tree has been awarded the Best Music Lessons in Central Virginia for 8 years in a row now. We have won this by the quality of individual instruction we provide our community. We are not a chain, but a privately owned music school that takes pride in offering the best real music lessons in the region.
OWNERS: We take a personal approach to each individual student, our owners are ON-SITE at our school every day.

INDIVIDUAL LESSONS: ALL lessons are private one-on-one instructions to make sure no student is left behind, and that advanced students are never held back. We do not teach 'group-lessons' (large classes for multiple students on one instrument) as research shows these do not have the individual students best interest in mind. Bands, choral groups and ensembles are taught and encouraged so students can experience the joy of playing together.

MUSIC STUDIOS: We teach from the highest quality sound proofed music studios built specifically for music lessons. This allows for no distractions or interruptions. Proper studios are a critical aspect of the teaching environment.

OUR FACILITIES: The Music Tree was designed specifically for music lessons and our business solely. We do not share facilities with other businesses or borrow spaces not designed for music lessons. If you drop your student off at our front door, you see them go directly into our lobby and directly to the lesson rooms. You know where your child is at all times. Not only did we design our facilities with only lessons in mind we believe that the safety of our students and families are a major consideration. We have made sure the following:

All rooms have windows to provide safety and security for each student

We do not allow anyone other than students and parents to enter the lesson room area.

Parents/Guardians are just steps away from the lesson rooms while they can enjoy waiting in our comfortable lounge. Even if you leave to take advantage of the shops in our center like; Trader Joes, Good Foods Grocery or Gelati Celesti; you will always know exactly where your child is.

The lesson rooms are outfitted with the best instruments and accessories available, including Yamaha acoustic pianos (we do not teach on keyboards), Yamaha drum kits, Yamaha Amps, and other accessories.

The school has recently outfitted with the best anti-viral filtration systems in the country.

Our 24/hour security system is far and away the best in the industry

OUR INSTRUCTORS: We have the best instructors in the region. Each instructor has to "like to teach" to work at The Music Tree. Our instructors degrees range from Bachelors in Music, to Bachelors in Music Education, to Masters in Music and PhD's in Music. They choose to teach here because we provide a warm, caring loving environment that focuses on the proper music education to students. They are truly here for the love of music and sharing their joy of music to their students.

OUR STUDENTS: The Music Tree is proud to know that we are helping numerous students prepare and gain entry to some of the top schools in the region, we have helped them grow to join the Richmond Youth Symphony; helped them obtain scholarships to local, national and international colleges and conservatories. We continue to help students that come to us from other local lesson programs in the region, fill in the gaps they were not taught and help them learn to read music and play their instrument to the fullest.

INSTRUMENTS: We also have available the industry best instruments, materials and accessories that we have hand-picked for students and their lessons at prices that are below retail prices.
Welcome to The Music Tree, Richmond's premier school of music. We are a locally-owned, curriculum-based music school, offering private music lessons for all ages and experience levels. Our faculty members have both graduate and post-graduate degrees in music, and years of experience in performance and music education. We are one of the few schools in America that can trace our teaching lineage directly back to Ludwig van Beethoven and Clara Schumann.

We believe there should be joy in learning, and are creating a new standard in music education for Central Virginia by redefining the music learning experience. Our students are exposed to unconstrained musical exploration in a fun and engaging atmosphere, and are mentored by professionals who take a personal interest in providing the best lessons in the Richmond Metro area. Lessons are available in piano, voice, guitar and all orchestral and band instruments for every age and level of expertise.
We offer weekly private lessons for all instruments and voice, and all experience levels and musical styles.

Our beautiful, sunlit waiting lounge allows parents and friends to relax in comfort. Plenty of safe parking is always available.
​
GUITAR, BASS, BANJO & UKULELE